SUSTAINABLY SOURCED ~ TIMELESSLY DESIGNED ~ LOCALLY MADE
Welcome to my new Collection, Inspired by iconic pieces reimagined in new contemporary ways, combining my British heritage, Japanese influences and Americana home life together, to create thoughtfully designed timeless pieces that will not fall apart and wear out, in fact gain character over time. Take care of yourself and your clothes.
Fully Inclusive Unisex Brand - Wear what you love and makes you happy, thats the only rule.
Shop Here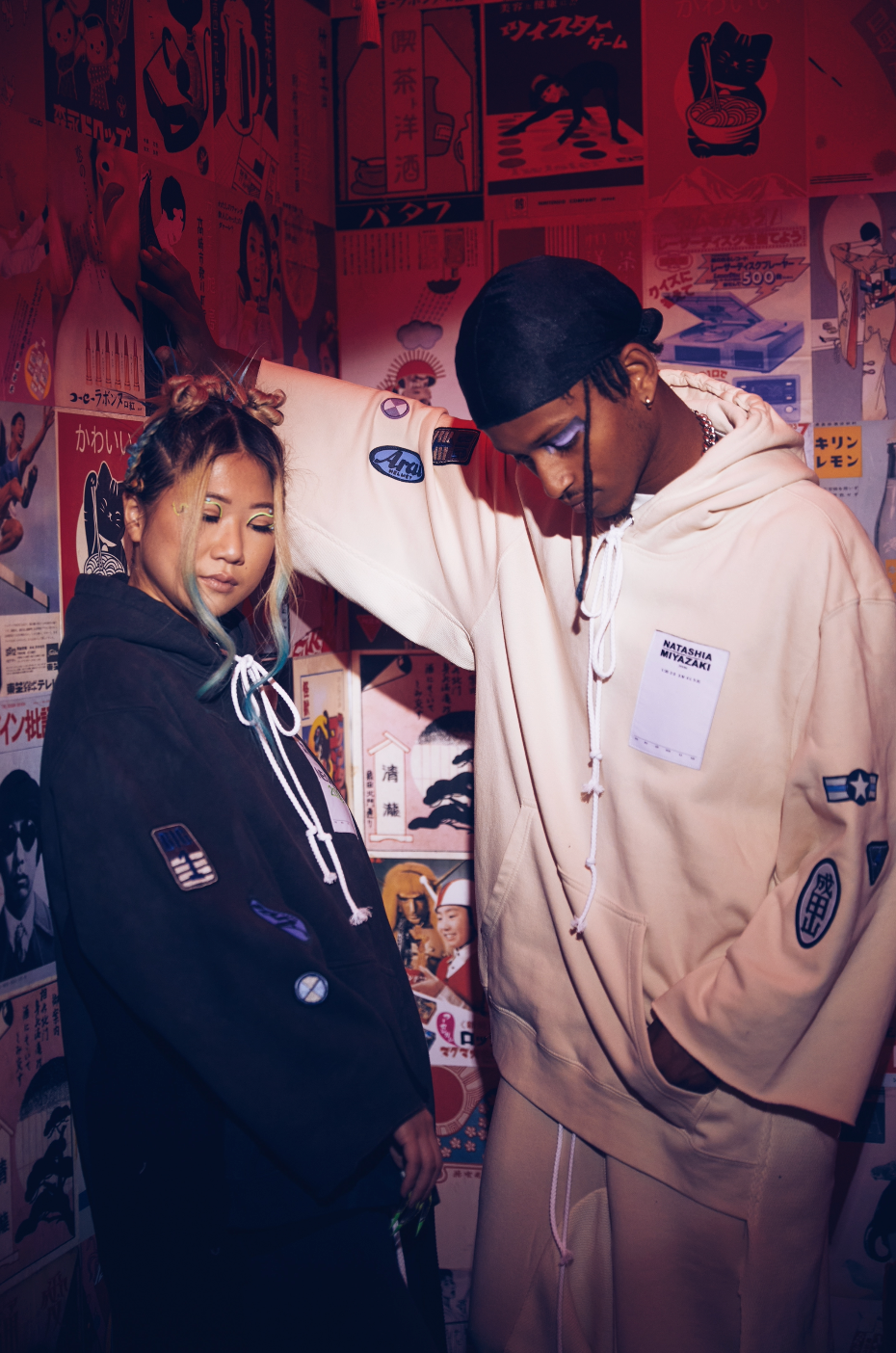 MADE TO ORDER ✂️
Reducing the amount of waste when producing our product is a fundamental part of our company ethos. Produced here in L.A. giving us the flexibility and access to create items with a fast turnaround, on demand. This is the future of sustainable fashion.
Change your perspective, become a believer, support a movement & look spectacular doing it!
You are invited to join us on this journey.
SHOP COLLECTION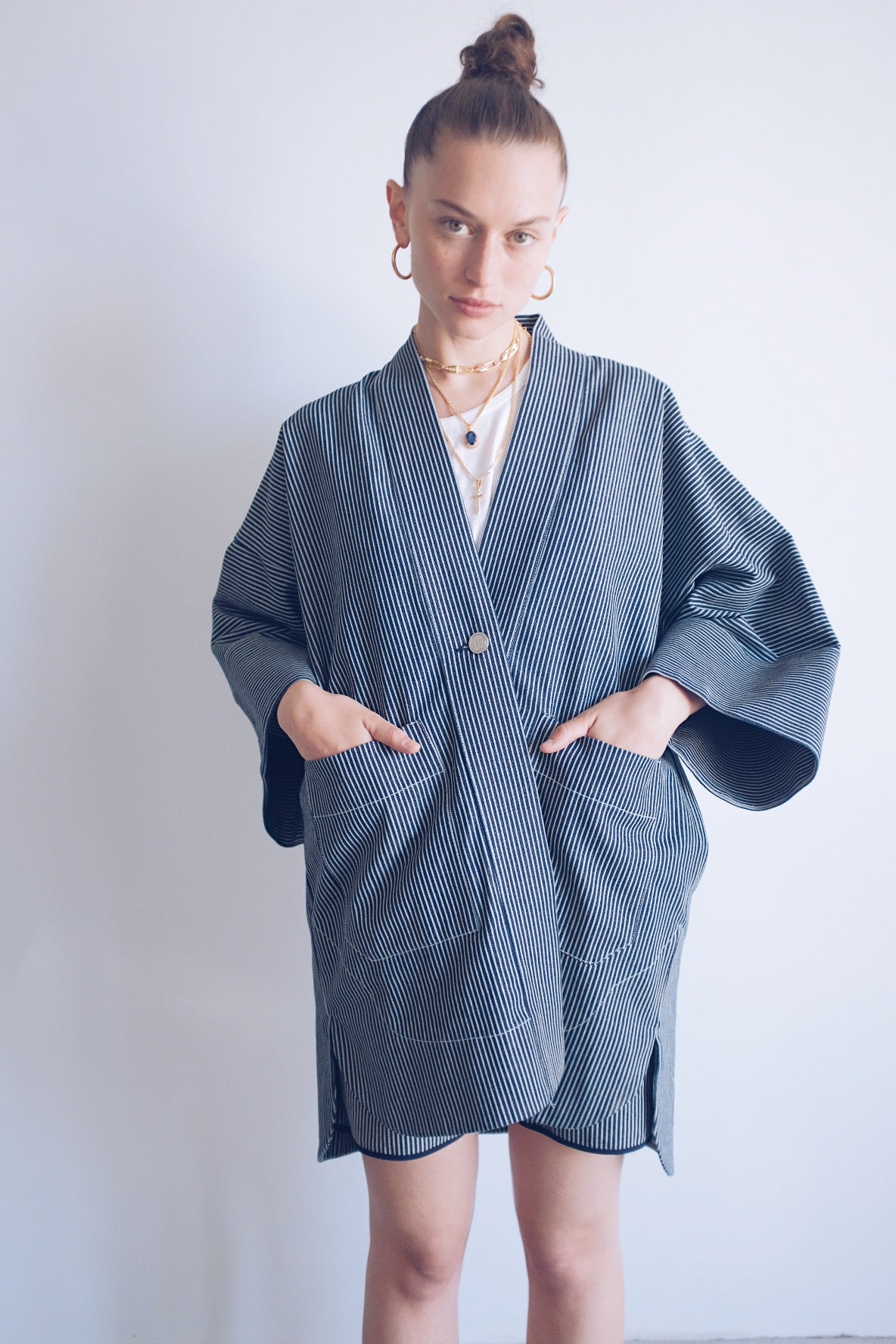 American Made Hickory Denim
We sourced this amazing 12oz American Hickory Denim, In this classic Indigo yarn dyed stripe.
Lightly tumbled for some added softness.
SHOP DENIM
Original Prints
Printed in the USA using non toxic dyes, our unique prints are not only original but also good for the environment.
SHOP PRINTS
ENVIRONMENTAL IMPACT - SOURCING
DEAD STOCK

These fabrics are usually left over from Mills or Designers. They are discarded due to unwanted designs or over production. I source this type of fabric from the local market in DTLA's fashion district. Where there are many re-sellers of dead stock inventory.

THRIFTED

Fabrics that are in garment form. Ton's of garments go into landfills every day. I love to incorporate RE:BUILT pieces into each collection. Finding new ways to up-cycle and create unique one of a kind items that still have so much more lfe to give.

NATURAL FIBRES

Whenever possible I use natural fibre fabrics such as cotton, silk & rayon. These fabrics are better for the environment as they biodegrade. additionally natural fibres are usually dyed with non toxic dyes. Using these types of fabrics helps reduce the amount of micro-plastics shredded into the environment.
Regular price

Sale price

$195.00

Unit price

per